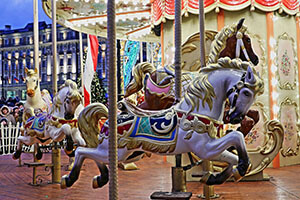 We've all read stories about lottery winners who hit it big and soon lose everything. Sometimes they end up in debt, on the street, or incarcerated. Sometimes they even take their own lives.
For the lottery winners who end up this way, it is usually a combination of unwise behaviors that leads to their downfall. They impulsively give far too much to friends, family, churches, or charity. They go on wild spending sprees. They often engage in substance abuse and degenerate gambling.
However, despite some misleading statistics that are often repeated online – such as the urban legend that 70 percent of lottery winners end up in bankruptcy – a decidedly small percentage of big-prize lottery winners actually end up squandering it all.
Stop the Hedonic Treadmill by Setting Better GoalsRead More »