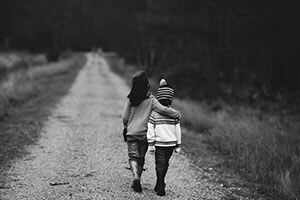 A century ago, a young couple named Earle and Josephine were starting their married life together in New Brunswick, New Jersey. Earle was a cotton buyer and Josephine was a homemaker.
Josephine seemed to be perpetually dealing with burns from hot pans and nicks and cuts from sharp kitchen knives. Almost nightly, Earle would dutifully treat Josephine's wounds with bulky bandages fashioned from adhesive tape and cotton gauze.
Earle realized that Josephine could get relief much quicker if there was a way for her to easily bandage herself after a mishap. So, he cut several squares of gauze, folded them into small pads, affixed them to strips of surgical tape, and covered each strip with crinoline to keep the tape from sticking to itself. That way he could reroll the tape, and Josephine could unwind and custom cut what she needed to dress her wounds on the spot.