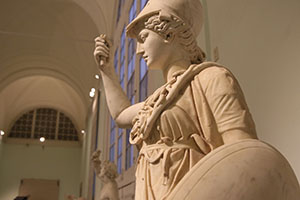 Charles V was one of France's more intellectual monarchs. He maintained a vast library, and commissioned many French translations of significant works. He was a builder king, as well. During his reign he built (or rebuilt) the Bastille, the Louvre, the Chateau de Vincennes, and the Chateau de Saint-Germaine-en-Laye.
He loved ceremony and held a magnificent court, but he was an adherent of scientific political theory, and was known for his procedural and detailed approach to matters of state.
Charles was adept at military matters, too. He reorganized the army, established a navy, and introduced ordinances that provided for soldier pay, the regular inspection and repair of fortifications, and more clear and reliable disciplinary action.