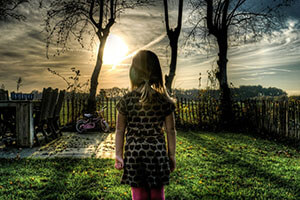 When she was 14, a girl in Chautauqua County, New York began keeping the company of a 21-year-old local hoodlum named Johnny. He was the son of a reputed gangster, indulged in liquor and gambling, and sometimes carried a gun. He also had a steady income and access to several cars, which no doubt impressed his young romantic interest.
Partly to encourage her interest in show business, but probably mostly to separate her from Johnny, the girl's mother sent her to a prestigious school of theatre and dance 400 miles away in Manhattan.
Unlike the school's star pupil of the time, Bette Davis, the girl did not thrive. For most of her time at the school she felt frightened, intimidated, and humiliated.