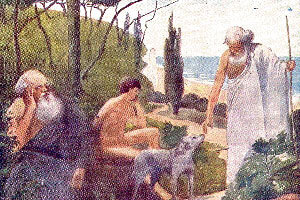 During the Great Depression, a struggling Irish Catholic family living in Brooklyn decided to return to Ireland in hopes of improving their financial situation.
The alcoholic father could not find steady work in Dublin or Belfast, however, so the family ended up in a slum in Limerick, where the parents and four children all shared a single bed.
Before the family left Brooklyn, one of the children (a baby girl) died a few weeks after birth. Two more children (twin boys) would die in early childhood in the slums of Limerick, and two more boys would be born there. Another boy, Frank, nearly died of typhoid fever in adolescence.
Late Bloomers, Experimental Innovators, and Ulyssean AdultsRead More »