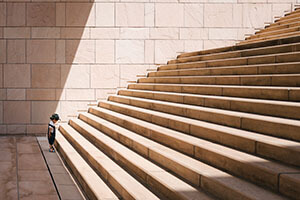 We can put ourselves in situations or environments where we are more likely to encounter opportunity. We can teach ourselves to better recognize and evaluate opportunity. If we want to seize and exploit an opportunity, however, we must take initiative. We must act.
A bias toward action, the willingness to do something different or difficult, the eagerness to embrace a bold undertaking – these are the hallmarks of the enterprising person.
Some people are more naturally enterprising than others, to be sure. They are inherently driven, ambitious, self-starting go-getters. Others need to look a little harder to find their motivation.
No matter. Regardless of where we fall on the action orientation continuum, we can cultivate the quality of enterprise. We can develop specific tendencies that will move us to act when action is needed.
Cultivate Enterprise to Take Initiative and Seize OpportunityRead More »